VirtualBox untuk i386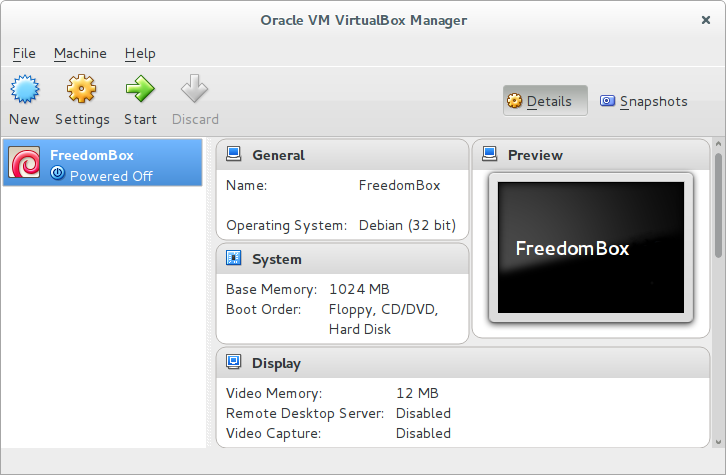 Prebuilt FreedomBox images for VirtualBox are available in VirtualBox's own VDI image file format. Using a virtual machine allows you run FreedomBox on any OS supported by VirtualBox (Windows, Linux, Macintosh, and Solaris).
See instructions on how to build your own FreedomBox by downloading and setting up on this hardware.
Stabil
Latest of the two-year releases, gets updated with security fixes and some new (backported) features
Testing
Rolling release with all the latest features