Pioneer Edition FreedomBox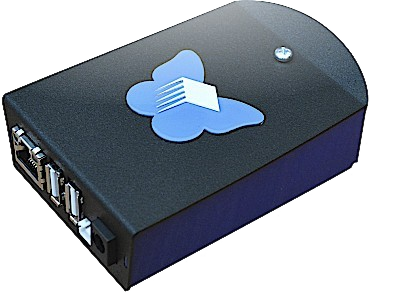 Pioneer FreedomBox Home Servers are produced and sold by Olimex, a company which specializes in Open Source Hardware. The kit includes pocket-sized server hardware, an SD card with the operating system pre-installed, and a backup battery which can power the hardware for 4-5 hours in case of outages. By purchasing this product, you also support the FreedomBox Foundation's efforts to create and promote its free and open source server software.
When you buy this hardware, it comes pre-installed with FreedomBox. There is not need to download and setup the hardware. However, if for some reason you wish re-install software on your Pioneer Edition FreedomBox, these downloads will be helpful.
See instructions on how to build your own FreedomBox by downloading and setting up on this hardware.
Stable
Latest of the two-year releases, gets updated with security fixes and some new (backported) features